Buy and Sell in and around Coventry Powered by
Bearded Dragon and set up.
in Leamington Spa, Warwickshire
Advertised by Arron Thomson, a Preloved member since September 2018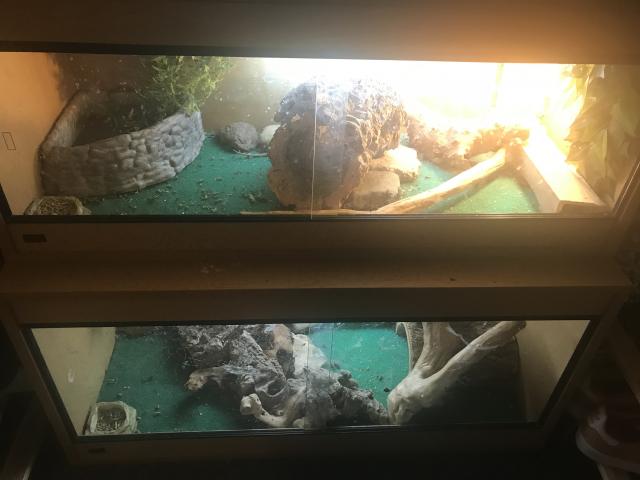 Advert

Details
Item

Price

£50

Sex

Female

Current Age

12 months

CITES Article 10

No - this species does not require an Article 10 certificate
Advert

Description

Due to relocation I'm looking for a new home for a female bearded Dragon. I've put her DOB as 01-09-2017 as I got her from pets at home in December and was told she was around 12 weeks old. She's a little temperamental but with someone that has the time to handle her more she'll be an amazing addition to their family. I'm only looking for £50 to upgrade my other Viv when I move mainly just want her to go to a living home.