Buy and Sell in and around Coventry Powered by
Dalmatian Crested Gecko Hatchlings for sale
in Bedworth, Warwickshire
Advertised by Nadene, a Preloved member since October 2017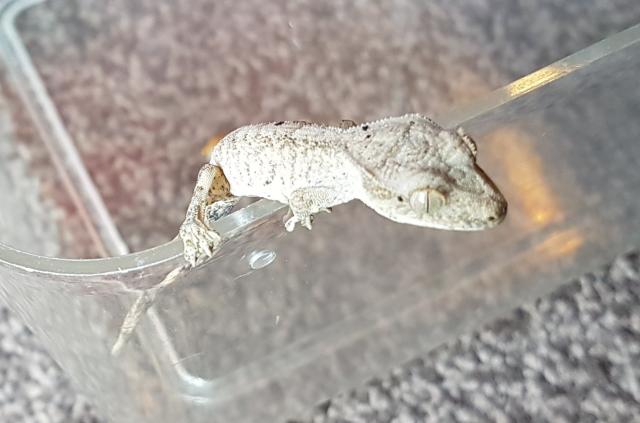 Advert

Details
Item

Price

£40

Each

Breed

Dalmatian Crested Gecko

Current Age

9 weeks

CITES Article 10

No - this species does not require an Article 10 certificate
Advert

Description

Dalmatian Crested Gecko's for sale. £40 each. The youngest is 6 week's old. All are eating, shedding and pooing as they should. Parents can both be seen.

Unfortunately as Gecko's love to jump unpredictably, the photos were taken really quickly and I'm therefore unable to reserve a particular one from these photos. As with any pets, you could get drawn to a different one when you see them anyway.
Collection only from Bedworth, Warwickshire.