Buy and Sell in and around Coventry Powered by
Stunning TICA Active Bengal Pair
in Coventry, West Midlands
Advertised by Animal, a Preloved member since August 2007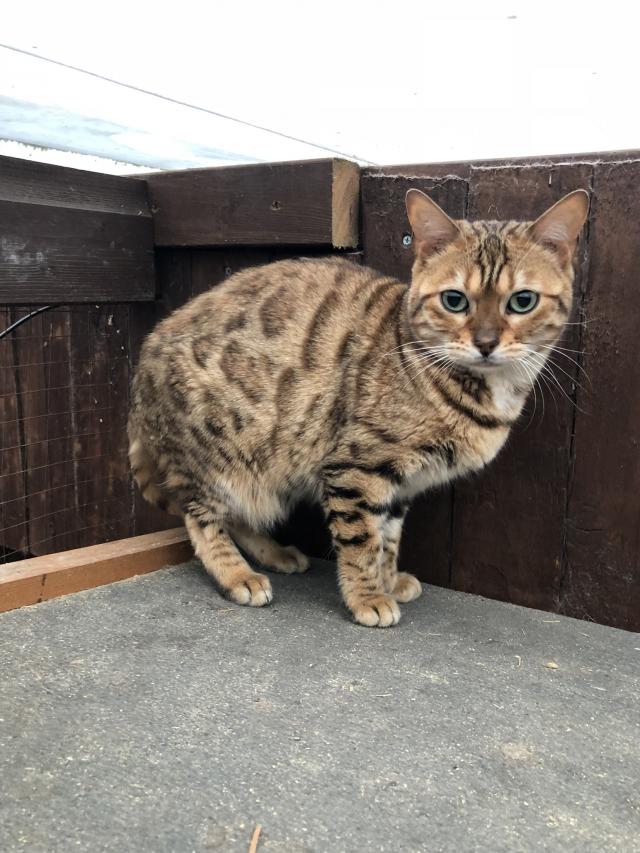 Advert

Details
Item

Price

£1300

Breed

Bengal

Sex

Male

Current Age

3 years

Ready to Leave

Now

Registered

TICA

Microchipped

Yes

Neutered

No
Advert

Description

Due to deciding to focus on other projects, I have decided to offer my Bengals up for sale to the right new homes.

They can go together, or separately.

Zeus is an absolutely stunning, but very shy Charcoal Mink Bengal. He is fully TICA registered active and also comes with a colour certificate to show he is APB/a. He was born 13/07/2014 and is a proven cat. He isn't the most outgoing around people and will tend to hide away and is probably best suited in an outdoor heated cattery but has lived inside on occasion.

Precious is a stunning Brown Spotted girl and is TICA & GCCF on Active. She was born 03/01/2015. She is very friendly and always up for a fuss! As you can see in the photo, precious is currently moulting along her back and is tufty and fluffy, this will soon return back to normal perfect Bengal fur!

Zeus & Precious get along fine and seem to be a good pairing.

£1300 for both on Active.